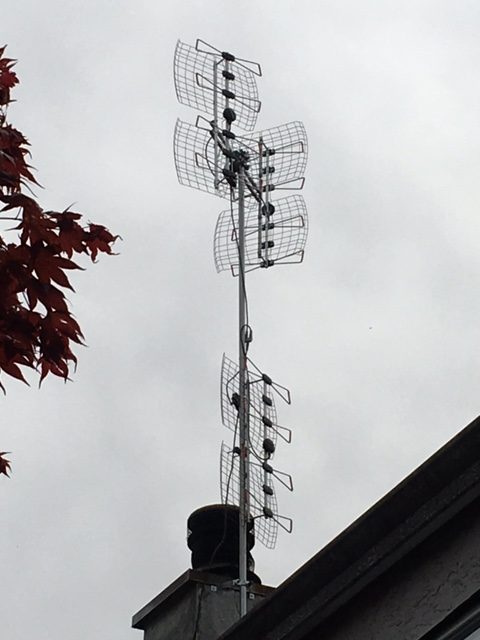 In 2016 I installed a pretty elaborate Channel Master antenna system on my house. Once the setup was complete, I could receive over 20 HD TV channels without the need for a traditional cable subscription. These 20 included CBC, CTV 1 & 2, Global, CBS, NBC, METV, Chek, PBS, and Omni, among others. These are all the channels I'd get with the cable company's "skinny" TV package, but without the cable company's $25/month price tag.
I did some research after talking to a neighbour and learned that antennas were still being used to capture Over The Air (OTA) TV signals. The idea of antennas hasn't crossed my mind for years. Like most of you, the image I get when I think about antennas is rabbit ears on top of a 1980s square TV. But, like all things tech, TV antennas have evolved in leaps and bounds.
In North America, the bodies that oversee TV communications have mandated that TV stations broadcast their signals OTA. This is great for people who live within range of the stations.
The only thing I missed when I cut the cable back in 2014 was watching my local evening news channels. As many Canadians are continuing to explore alternatives to traditional cable, they're moving towards streaming media players and now antennas.
Now not everyone will have access to OTA TV channels. The good news is there is a web tool that will allow you to see what channels, if any, would be available before you purchase. Check out www.tvfool.com. All you need to do is enter your postal code/Zip code and the approximate height of where the antenna will be set up. The website will then display the channel lineup available to you. You're looking for Line Of Sight – green (LOS) channels.
My antenna setup is not the norm. It cost me over $400 and took a few hours to set up, but was a great learning experience. Based on my location, TV Fool said I was only going to get five LOS channels. I currently have over 20 that work perfectly. And depending on which direction I turn the three antenna bays, I can actually pick up a total of 32 OTA TV channels. Turning the bays means I lose some channels while gaining others. My current setup gives me and my family the channels we want to watch. I could pick up channels like City TV, ABC, and Fox, but then we would lose Global and CBC and these are more important to us.
A highlight from last summer was watching the Olympic coverage on CBC. The picture quality was outstanding.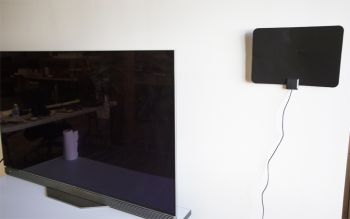 I recommend starting off with an Omni-directional antenna. They work great in homes, apartments, and condos.